Nice Stone Cladding but Danger from Height 
Stone cladding are natural, good-looking and durable, and are widely used in both interior and exterior applications. Although stones are durable, on average, you may not know that there at least is 1 to 2 % of stone panels on buildings in US (Simmons & Richter, 1993) contain cracks due to various reasons.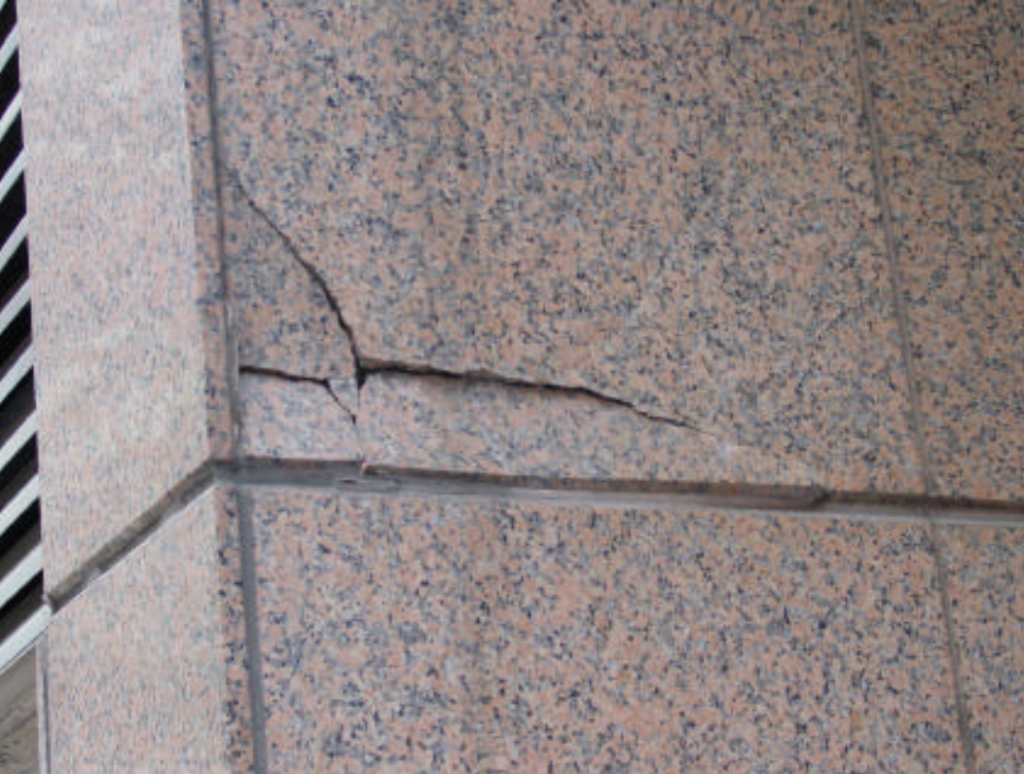 Example of cracks on stone cladding: http://www.service.hkpc.org/hkiemat/previous/2008/mastec03_notes/SLCHAN.PDF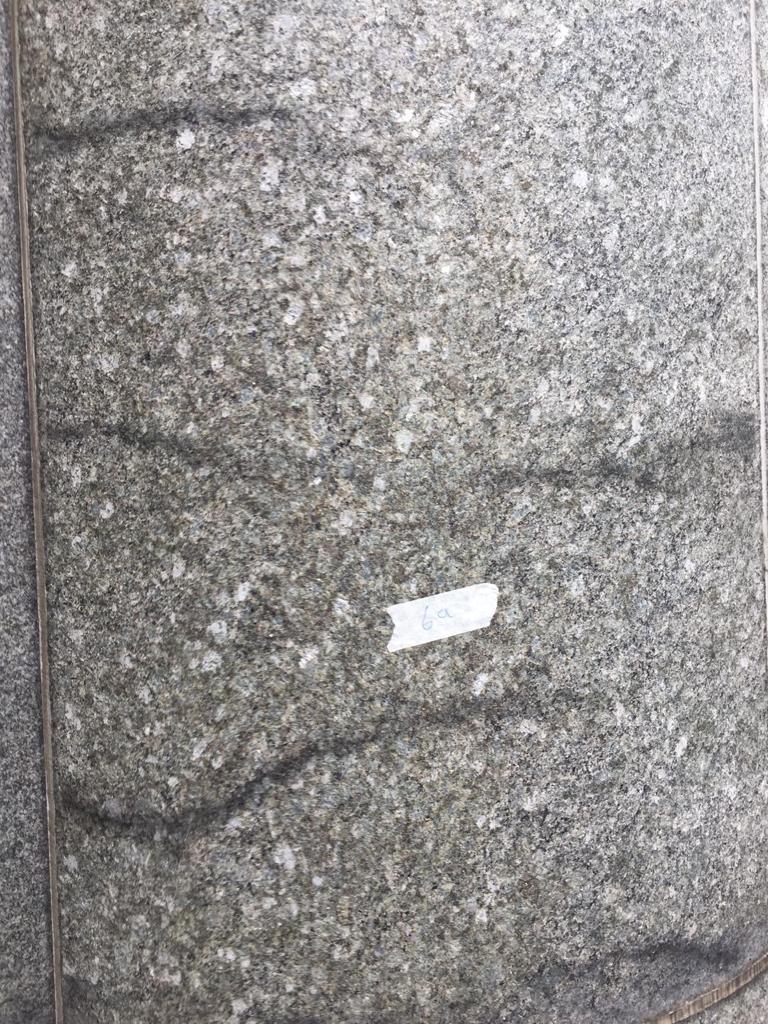 Common Types of Stones
Most granites are suitable to be used as building materials, as they are hard, dense, durable, virtually impermeable to water, resistant to impact damage and stable within industrial environments. Because of the high cost of quarrying and finishing granite, it is frequently used as a cladding material or alternatively cast directly onto concrete cladding units. Besides, granite is also available for flooring and for hard landscaping including pavings, setts and kerbs.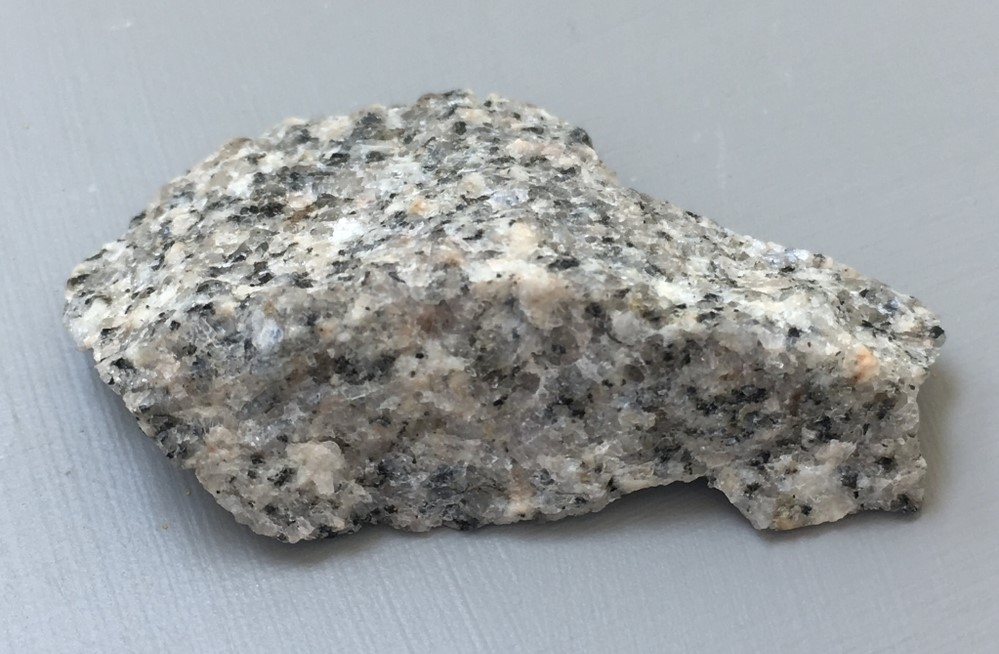 Granite: https://www.minimegeology.com/granite-igneous-rock-graywhite
Natural sandstones can be fine or coarse in texture depends on the nature of the original sand deposit. Some types of sandstones, for instance, Calcareous sandstones, are not durable under acid rain.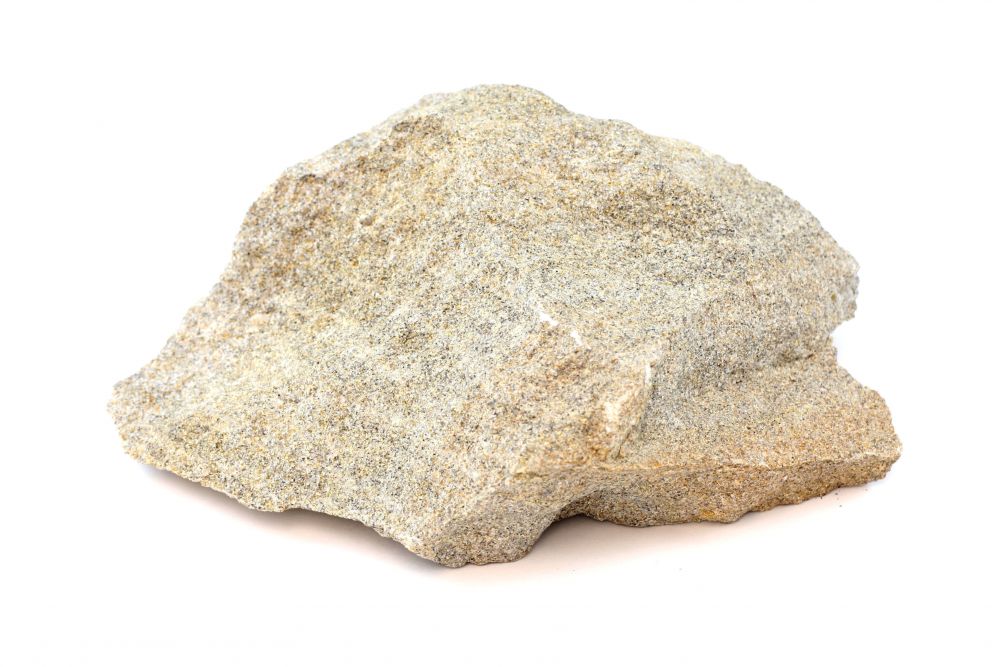 Sandstone: https://freewp.cfsscloud.hk/idb/rs024-sandstone/
Limestones must not be mixed with or located above sandstones, as this may cause rapid deterioration of the sandstone. Some limestones, for example, dolomitic limestone, is more durable then original limestone as it replace calcium carbonate content by magnesium carbonate. Nonetheless, it still cannot resistant to heavily polluted atmospheres.

Limestone: https://www.azomining.com/Article.aspx?ArticleID=1236
Effect of Cracks
The major concern of cracks development on stone slab is the weakening of fracture withstand ability on the maximum wind load of the stone panel. Another concern is that cracks may diminish much water exclusion properties of the of sealer applied on the stone surface. The effect of cracks will eventually contribute to highly undesirable appearance effect and worst still , the safety issue for instance, corrosion of anchors. Other effects includes aesthetic qualities and durability of the stone.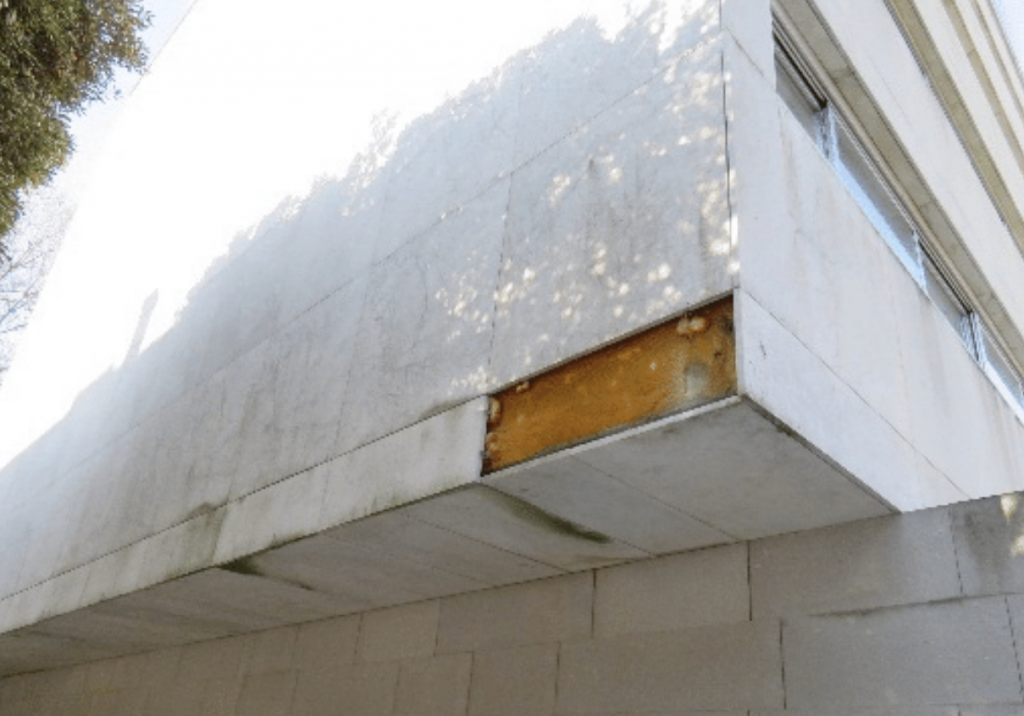 Stone cladding falls from the building facade: https://www.researchgate.net/figure/Examples-of-stone-slabs-removed-from-the-building-facade-a-east-side-b-south-side_fig4_336970581
Types of Cracks
Natural cracks are formed by geologic processes in the stone before it was quarried, hence, natural cracks are most likely more than several million years old. Some natural cracks appears to be artificial cracks, so natural cracks are recognized by the presence of natural crystal. Natural cracks are ubiquitous in some granites, 1 to 2 dozen may occur within an area of one square foot. When liquid, for instance, sea water and rain, makes its way through the clefts and dispense minerals into the crack, crystals formed. Although natural cracks are common in stones, not all of them weaken the stone, only some severely decrease the strength of stone.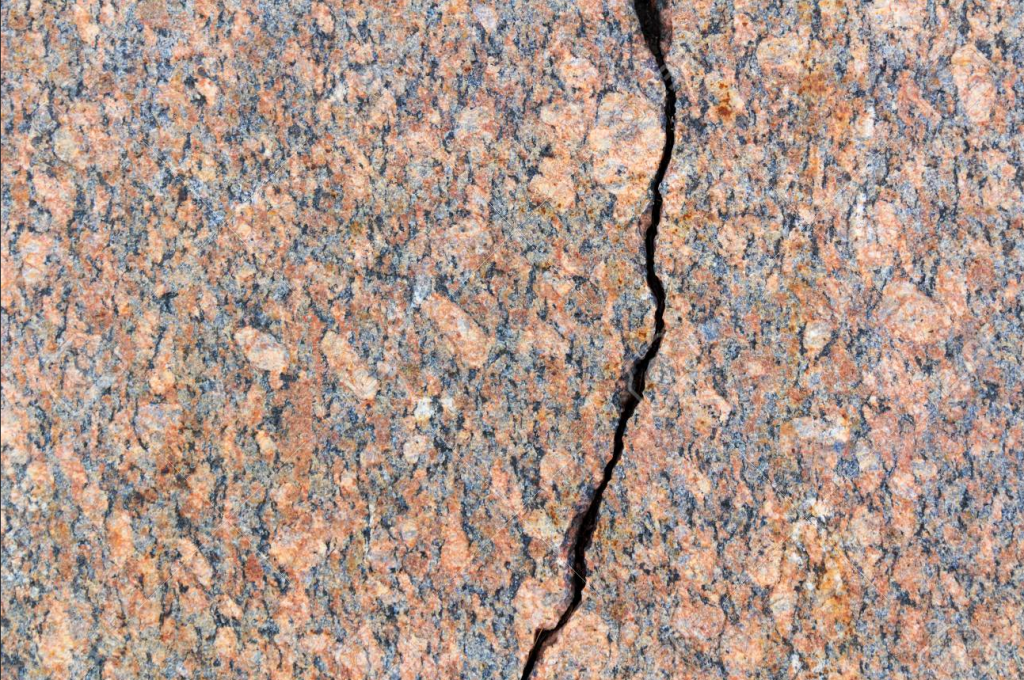 Natural cracks: https://www.123rf.com/photo_98560883_red-granite-slab-with-a-deep-crack-natural-stone-texture.html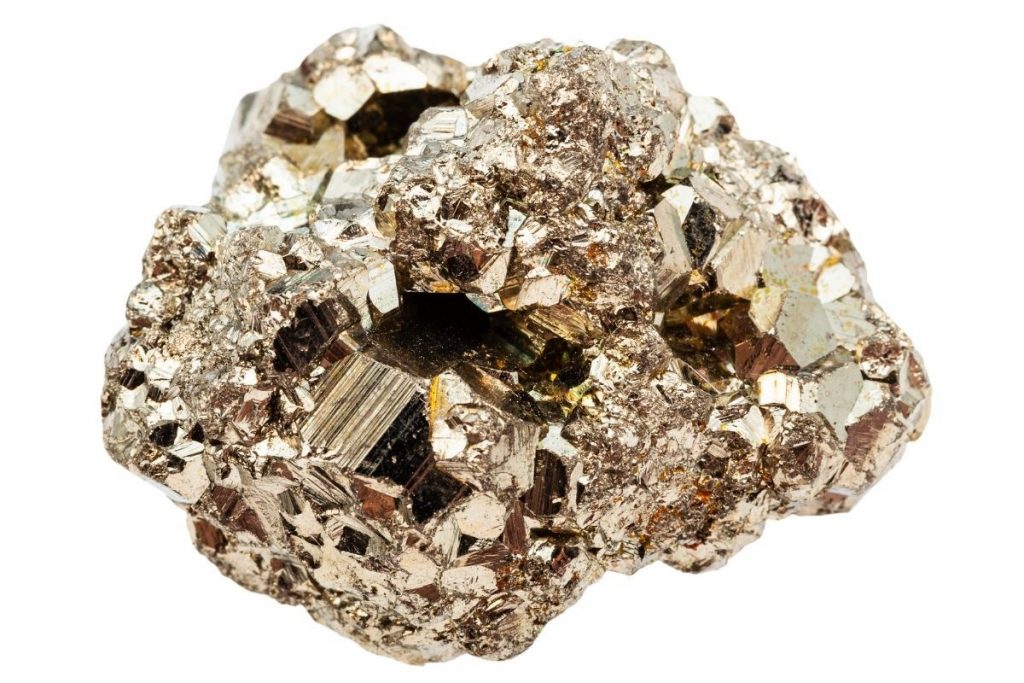 Natural crystal in natural cracks: https://tinyrituals.co/blogs/tiny-rituals/pyrite-meaning-healing-properties-everyday-uses
Exacerbated Natural Crack
Exacerbated natural cracks are natural cracks that have been widened or lengthened by non-geologic activities. They are recognized by its width and length exceeding the value expected for a natural crack.
Artificial Crack – Crack developed other than by natural process
Artificial cracks are formed by non-geologic processes. They appeared to have sharp edges on polish face, irregular walls and do not have well developed crystal. If artificial cracks are located in or near mid-span, they can severely decrease the strength / durability of the stone panel.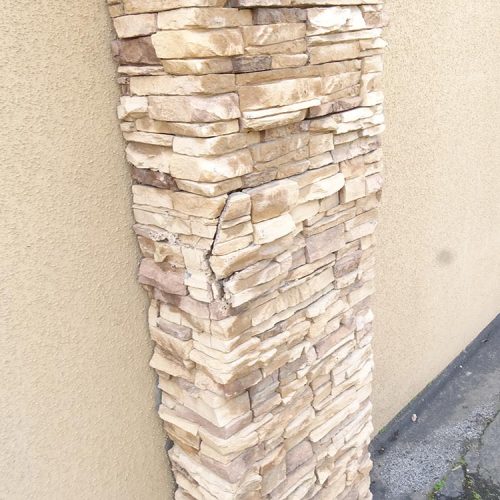 Artificial Crack: https://www.cnilawfirm.com/specific-construction-components-gallery/
Professional Building Surveyor pay attention to the "Causes of Cracks"
Cracks formed when the local stress of stone is larger than the local strength. The reasons increase local stress includes geological processes, quarrying, handling, fabrication, and erection. Each kind of reasons carries a ton of knowledge behind. Besides, residual stress may also be a major factor in the development of cracks, source of residual stress includes handling, fabrication, shipping, dunnage, and erection on the building. The most typical is the "erection" problem
Stones experience heat and cold cycles repeatedly, in heat days, the stone expands while in cold days, the stone contract. The repeated thermal expansion stresses tend to open cracks along grain boundaries.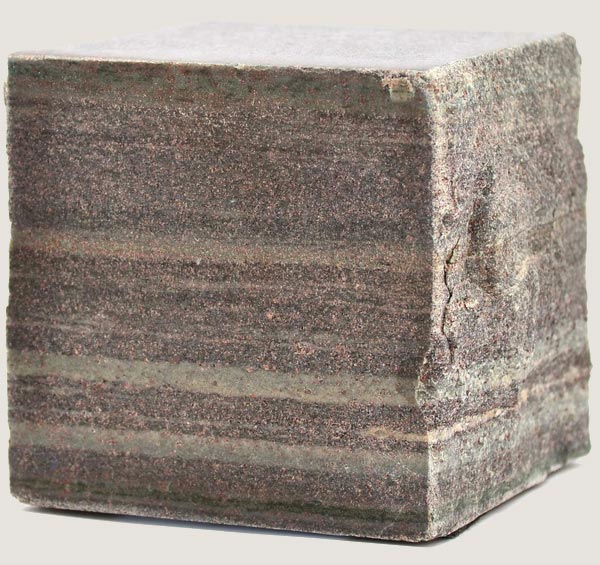 Cracks: https://www.champlainstone.com/stone-101/
Quarrying Process – Fine flaw hidden in the slab block 
stone can be damaged in the quarry if it is extracted by the use of explosives which may cause internal fractures and cracks.
damage can be caused by excessive tooling of the surface of the stone, it may cause hairline cracks.
If the workmanship or the installation of the stone cladding is too not strictly controlled, mal-anchorage may cause the hairline cracks will be easily found near the anchor point.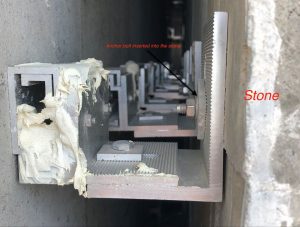 Shipping – Storage of inventory 
Granite slab should avoid being carried flat . The localised stress building up due to unduly surface may cause hairline granite crack. Examine the stone finishes before hanging on the wall is highly important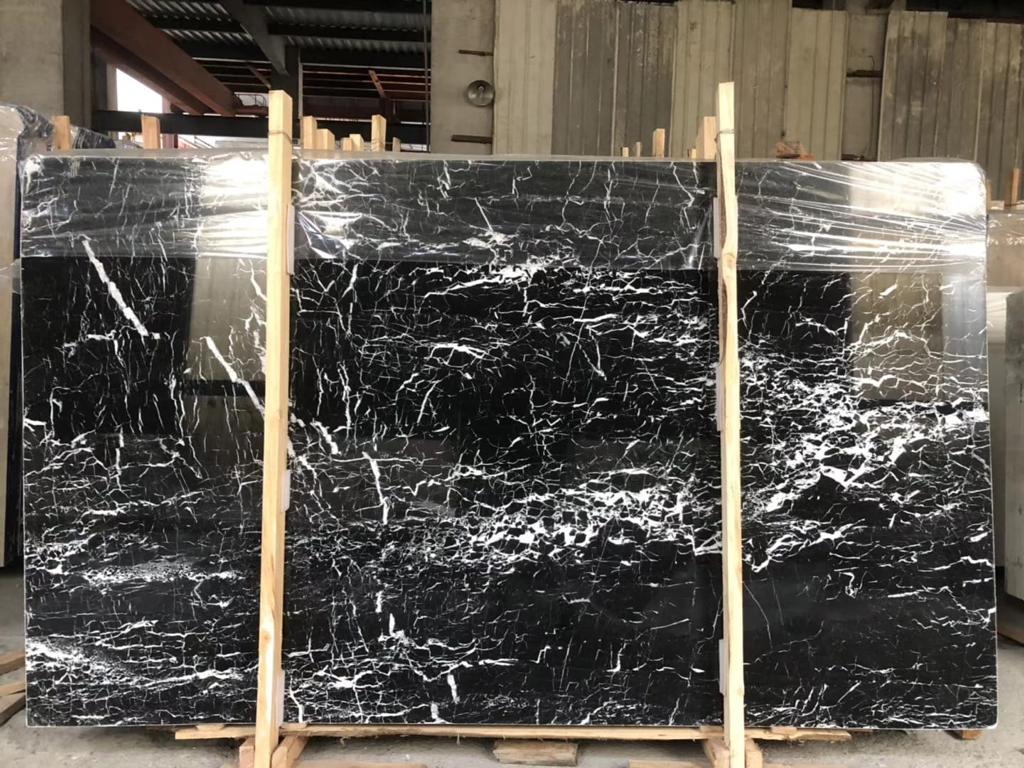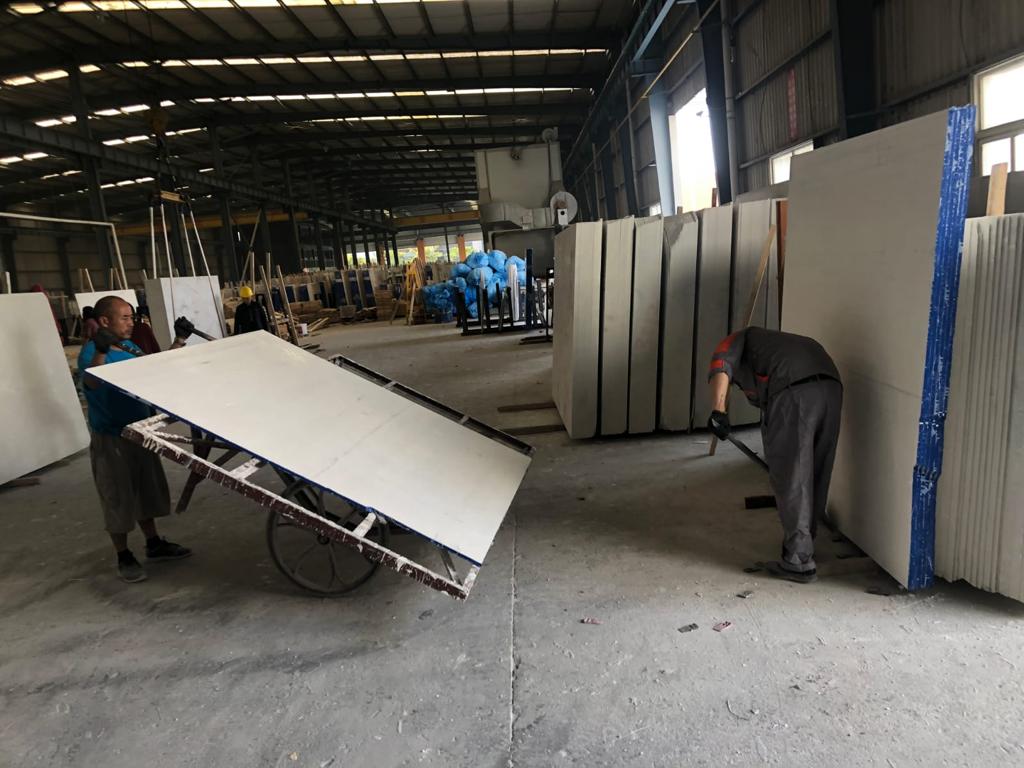 Dunnage is used to protect stones during shipping, if unsuitable material are used, for example, softwood, the stone may slide around and form cracks or damage.
Quality Control before Installation
Before installation, materials should be inspected according to the construction quality acceptance specifications and design requirements, for example, have factory certificate, inspection report, material mechanical properties test and stone radioactivity. On site witness sampling and sampling inspection can also be conducted. The variety, color, pattern, flexural strength, tensile strength, compressive strength and common defects of the stone tile should be checked.
Inspection
| | |
| --- | --- |
|  Inspection Method | Related Defects |
| Crack Meter/ Crack Comparing Device/ Optimal Measuring Device, Mechanical Extensometer | Fracture, Cracking, Cracking or fracture of the stone element near the joints |
| Cladding Flatness and Slope Evaluation | Vegetation, loosening of the stone element, non-linearity or inadequate dimensions of the joints, cracking or fracture of the stone elements near the joints |
| Measurement of Internal Humidity Level | Biological Colonization, alteration or deposition, cracking or fracture of the stone element near the joints |
| Percussion Test | Loss of adherence of the stone element, flatness flaws of the cladding surface, Gap in the stone |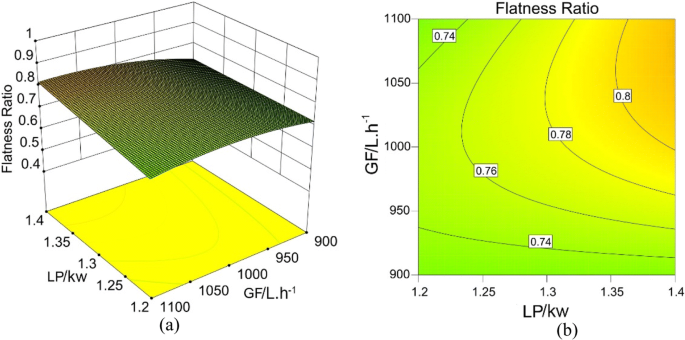 Cladding Flatness and Slope Evaluation: https://link.springer.com/article/10.1007/s00170-019-04893-7?shared-article-renderer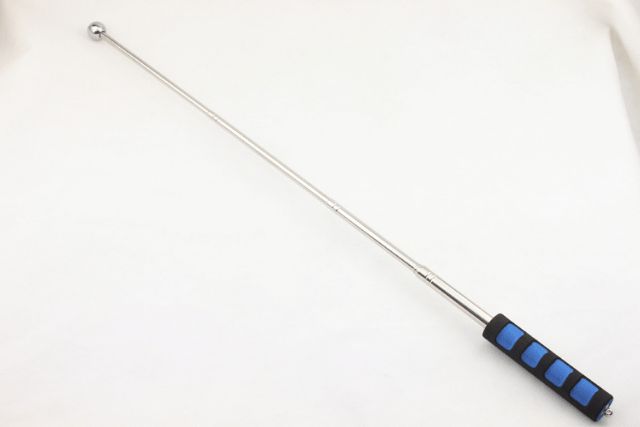 Tapping rod for percussion test: https://shopee.com.my/TAPPING-ROD-MOSAIC-TESTER-TILE-TESTER-TILE-CHECK-EXTENDABLE-HOLLOW-WALL-HAMMER-CHECKER-HOLLOW-EXAMINER-TILES-CHECKING-i.53165988.1957429999
Maintenance – Cleaning
External granite and marble cladding require regular washing with a mild detergent solution. For example, highly polished external marble should be washed at least twice per year to prevent permanent dulling of the surface.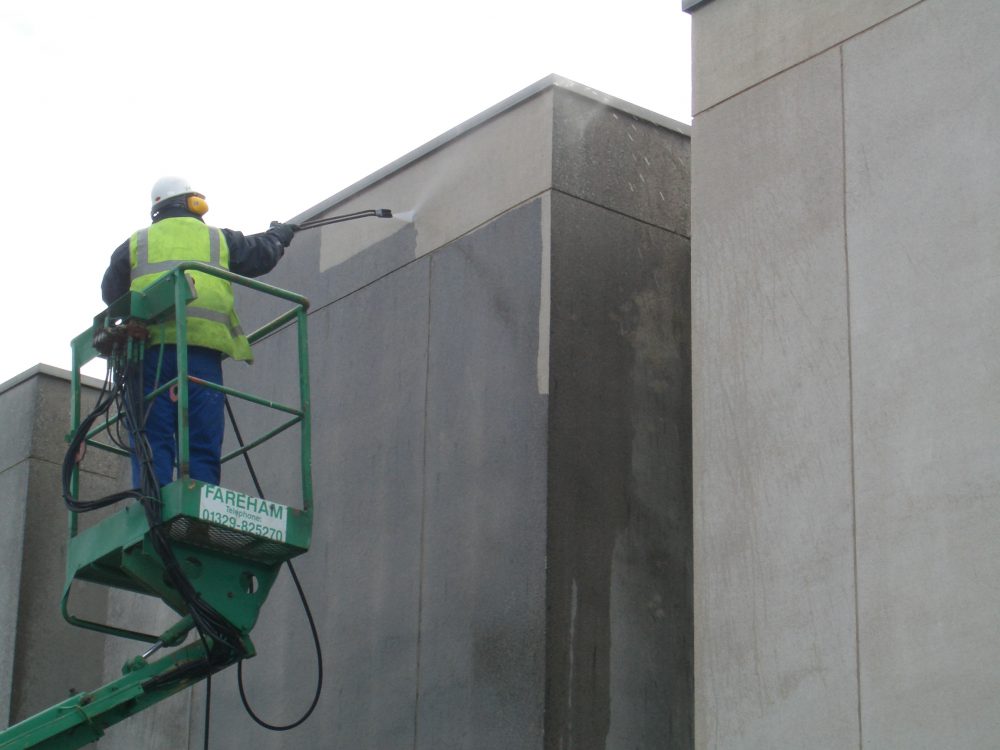 Cleaning: https://www.industrial-clean.co.uk/services/brick-and-stone-cleaning/
In short, although stones are durable, regular inspection and maintenance are required to identity the effect of cracks one by one and to distinguish whether maintenance is required.
GBE welcomes comments from professionals and enquiries from the Public
References
Simmons G., Richter D. Cracks in building stone. International Journal of Rock Mechanics and Mining Sciences & Geomechanics Abstracts, 1993, 30(7): 1553-1557.