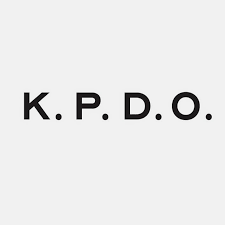 Background
K.P.D.O. is an integrated Interior Design and Architectural studio, led by Kerry Phelan and Stephen Javens.
Our Values
We believe good design is emotionally enriching.
Our Design Philosophy
. . . is that there are simple solutions for complex problems, and timeless design is created by letting the correct solution reveal itself. We see the role of the designer as a facilitator, someone who can work productively with a diverse range of people to ensure a successful outcome for a project.
This attitude recognises that good ideas can come from anywhere and our role is to ensure that ideas are not lost or dismissed, but encouraged, tested and delivered.
We believe the process of designing your project should be as enjoyable as possible. Our methodology is based around demystifying the design process.
SOULFUL, RESPONSIVE JOURNEY
Favouring a collaborative design approach, from the office structure through to client involvement and relationships, we espouse the theory of emotional design - a soulful, responsive journey of idea exploration, rather than a static design methodology.
This is expressed in a strong architectural aesthetic, with intelligent and practical resolution of contextual problems and results in warm, versatile spaces that reveal themselves gradually. Considered planning, coupled with sensitive but rigorous detailing, underpins each project with a subtlety and soundness.
INTERNATIONAL AWARDS
GOLD MEDAL: 2016 Idea Lifetime Achievement Awards, Sydney
SILVER MEDAL: 2016 World Architecture Festival, Berlin
TOP 100: 2016 AD Global Practice, Beijing
Contact
MELBOURNE
​
6 Electric Street
Cremorne, Victoria
Australia 3121
T: +61 3 9936 9899
​
SYDNEY
Level 2, Pier 8/9, 23 Hickson Road
Sydney, New South Wales
Australia 2000
T: +61 411 528 367
Kerry Phelan
Director
Kerry Phelan established her own design practice, Kerry Phelan Design Office, in 2010, after a career expanding over the course of 20 celebrated years.
Currently, she is leading a dynamic team of bright young designers from her base, in inner-city Melbourne, where their stable of work encompasses luxury residential, hospitality and retail projects located throughout Australia and South East Asia.
Over the course of her portfolio, Kerry was jointly responsible for some of the region's most beautiful, creative and venerated design projects including: the Establishment and Ivy in Sydney; the Botanical and Bistro Guillaume in Melbourne; and the gorgeous JIA Boutique Hotel in Shanghai.
Kerry's considerable experience extends to strong client relationships, savvy business acumen and inspired design-team leadership.
Kerry is inspired by fashion, the performing and visual arts, and is a frequent visitor to international art fairs. Kerry was recently invited to be a member of the Foundation Board of Heide Museum of Modern Art.
With numerous accolades and awards to her name, Kerry commands the respect of the design industry.
Stephen Javens
Director
Stephen is an architect with a particular interest in materiality and the craft of architecture.
Inspired by the great modernists, his design process is to seek clarity through the synthesis of complex issues. He believes clarity of expression creates the opportunity to feel space more deeply. Whether considering the adaptive use of heritage buildings, or new designs, he seeks to create spaces that elicit an emotional response.
Beyond traditional practice, Stephen is actively involved in working to preserve our built environment, both in Melbourne and Hong Kong, and has delivered pro-bono projects in Bhutan and Vietnam.
Stephen is a member of the Hong Kong Heritage Conservation Foundation and was made a Fellow of the Australian Institute of Architects for pro-bono services and contribution to the profession.
In addition to a busy life as an architect, Stephen has represented Australia at the World Veterans Fencing Championships and has won a gold medal at the Commonwealth Veterans Fencing Championships.