Last year we have talked about how 360 camera can help in surveying and engineering industry. By using the 360 cameras which can help us to inspect some of the unreachable areas. However, there are still a lot of areas need to inspect and record. Today we are going to talk about the other camera or measuring tools can help in our daily operation. In the past, surveyors or engineer worked with the existing buildings with a camera and record plan for all documentation and report to our clients. With the aid of technology, surveyors and engineers can work with 3D environment for recording. According to RICS, it states that the tendency to believe that BIM is the sole preserve of new-build construction overlooks the advantages it can have for the management and refurbishment of existing buildings. The recent latest technology have been capturing the As-built conditions in 3D or Scan-to-BIM using Point Cloud.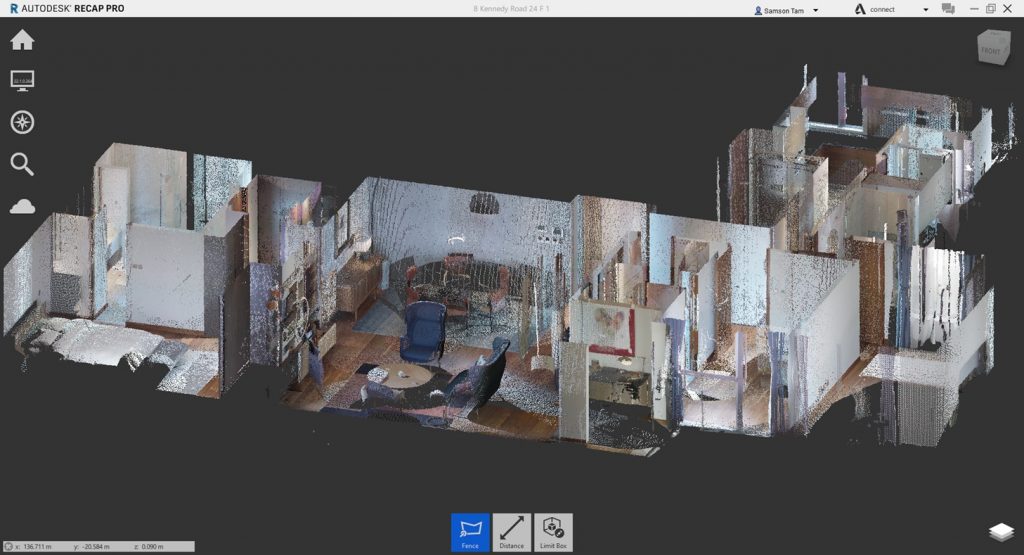 Scan to BIm
Refer to Trimble, 3D laser scanning allows contractors to collect the as-is conditions on a project site quickly to provide both accurate and up-to-date data that is valuable throughout the different design and construction stages. It is then used to verify as-built models, monitor progress on a project, create as-built models for existing structures or to augment missing design data. Many projects now require a contractor to deliver a point cloud as a final project deliverable to document the location of new construction for the building owner.
Scan to BIM allows you to create a highly accurate three-dimensional digital representation of your building – in a reduced amount of time.
Some of the advantages of Scan to BIM:
It removes a large degree of human error from traditional as-built documentation processes
The data is collected over a considerably shorter period of time
Information can be shared faster
Teams only need to visit the site once to collect data
Source:
https://constructible.trimble.com/construction-industry/what-is-scan-to-bim-2
However, the laser scanning can be very expensive. The service contractor may need to take time for scheduling as they need to reserve the laser scanning machine to provide the service. However, most of the project stakeholders only require for rough measurement of building features. Photogrammetry will be the best choice in this case.
Photogrammetry
Photogrammetry is the art, science, and technology of obtaining reliable information about physical objects and the environment through processes of recording, measuring, and interpreting photographic images and patterns of recorded radiant electromagnetic energy and other phenomena (Wolf and Dewitt, 2000; McGlone, 2004).
Source: https://bit.ly/35toRIq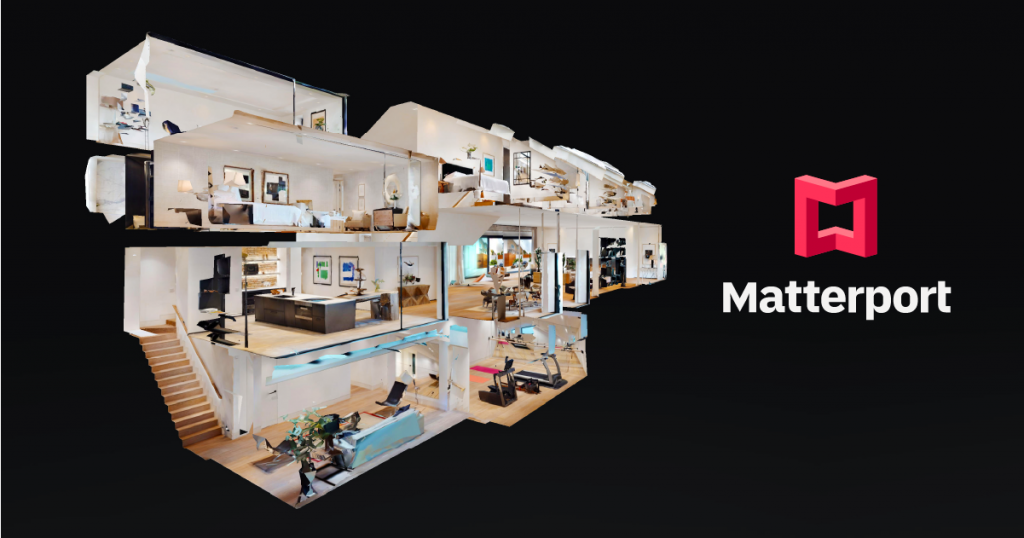 Matterport is a good start of photogrammetry which our client can use the web based program for 24/7 review the existing conditions of the building. Matterport is the standard for 3D space capture. Our all-in-one platform transforms real-life spaces into immersive digital twin models. So much more than panoramic scans, Matterport empowers people to capture and connect rooms to create truly interactive 3D models of spaces. GBE has the Matterport Pro 2 camera which can capture the matterport solution. Pro2 3D Camera can work out with high-quality 3D capture with unlimited 4K print quality photography. Professional photo resolution (134 megapixels) and 3D accuracy. Great at scanning any size space. Perfect for homes, apartments, hotels, commercial buildings. You may refer one of our matter port solution for Hing Wai building for reference.
https://my.matterport.com/show/?m=L9uodzruqeQ
However, there still some limitation with the matterport. Matterport works great for interior in the building. However, for exterior like facade or the area which it not possible to put the tripod. Therefore, we will change to use drones and cameras for our mesh model. As PhotoModeler states that Photogrammetry is an appealing choice for BIM because it offers most of the strengths of laser scanning, with few of the downsides. Photogrammetry is the science of taking measurements from photographs. Essentially, it allows construction teams to take digital photos of a site or building, upload it onto a computer, and generate a 3D model.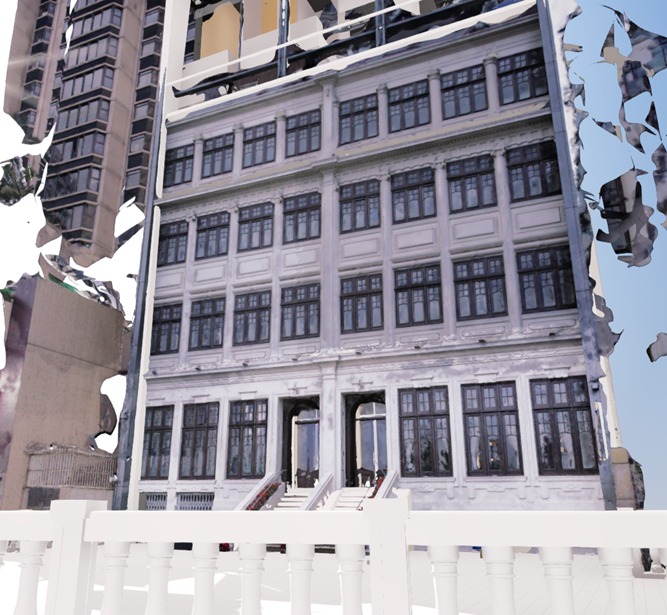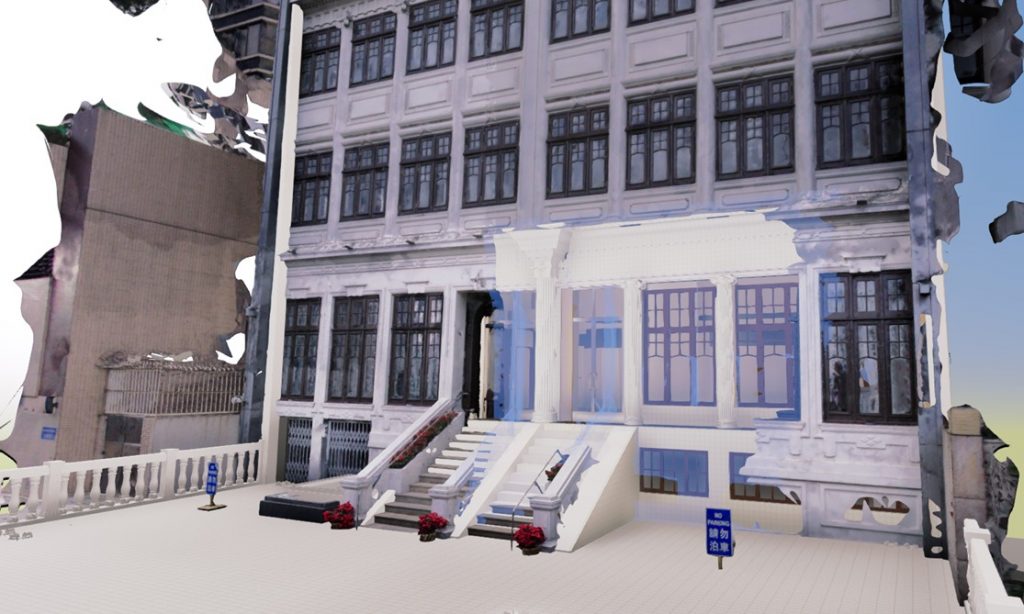 Laser Scanning
Laser scanning can more more accurate measurement in a range of millimeters error. According to Donato Pica and Fonbeyin Henry Abanda, a laser scanner is a technology based on the use of specific laser light and image sensors, opportunely assembled on a moving structure generally positioned on a tripod support structure, that is directly posed on the ground. Laser scanners can be used for the identification levels and measurement of distances. Laser scanners can be used to measure the distance between a landmark and an assigned point belonging to the surrounding environment, fundamentally evaluating the time elapsed between two pulses or evaluating the phase difference between the emitted and the received wave. By automatically and consequentially repeating this operation for a considerable number of different points, the laser scanner can generate a point cloud.
Source: https://bit.ly/3tTJwP4
GBE has equipped a Leica BLK360 laser scanner which can create an accurate point cloud model for inspection and also with all building features measurement. Here is some of the examples that we have use the point cloud model compare with our BIM model for verification.