WFH is an acronym for "work from home" which describes work being done remotely, instead of at an office. The acronym "WFH" is used as a nickname for the concept. Many organizations transitioned their employees from the office to WFH during the Coronavirus global pandemic.
Source: https://www.walkme.com/glossary/wfh/#:~:text=WFH%20is%20an%20acronym%20for,during%20the%20Coronavirus%20global%20pandemic.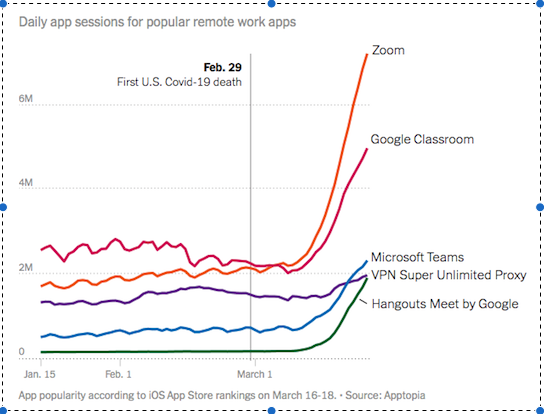 Online meeting tools become the most important tool for connectivity with colleagues, clients, and bosses for updating the work status, progress, and so on. However, a smooth video conference and clear images and presentation may involve a lot of data during the meeting. Network connectivity becomes a key issue that may need to consider in order to provide a suitable and efficient environment for WFH activities.   Most of the homes in Hong Kong nowadays use wireless networks for their network connection. Therefore, the WiFi router has played a key role in the wireless network connection between all mobile devices, computers, and also many electrical appliances with home automation control functions.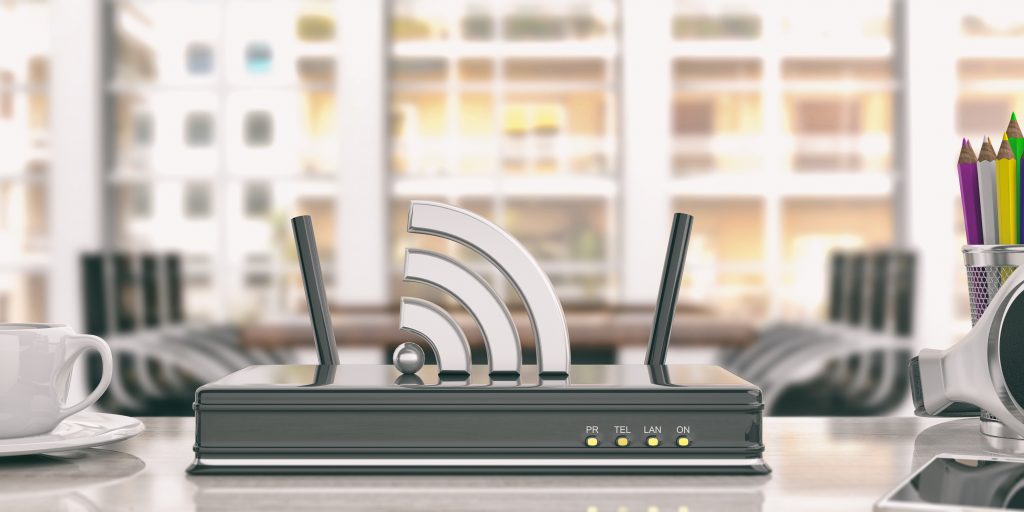 Undoubtedly the wifi data is profoundly important to all mankind worldwide. Whilst every effort is spent to develop the mobile connectivity, few have been concerned with the indoor wifi connection, particularly in reinforced concrete partitioned apartments like Hong Kong where the wifi is hard to cover the entire apartment due to the building material in Hong Kong are mainly concrete and brick wall.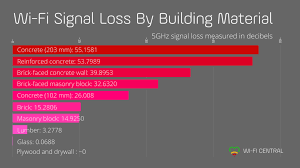 Source: https://eyenetworks.no/en/wifi-signal-loss-by-material/
According to eyenetworks.no, Concrete, with and without metal reinforcement, is one of the worst building materials for wireless signals to pass through, but masonry blocks and bricks can also be serious barriers for Wi-Fi. Plywood and drywall come close to zero signal loss in tests.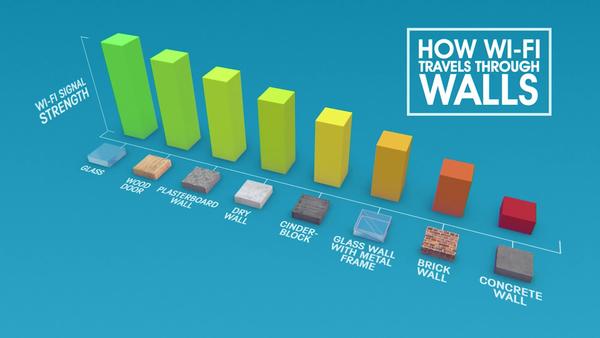 Source: https://support.batrium.com/article/94-wifi-troubleshooting
The selection of the router system becomes a critical issue for most of the home users which may need to plan it carefully and understand the home condition in order to choose the best wireless network solution.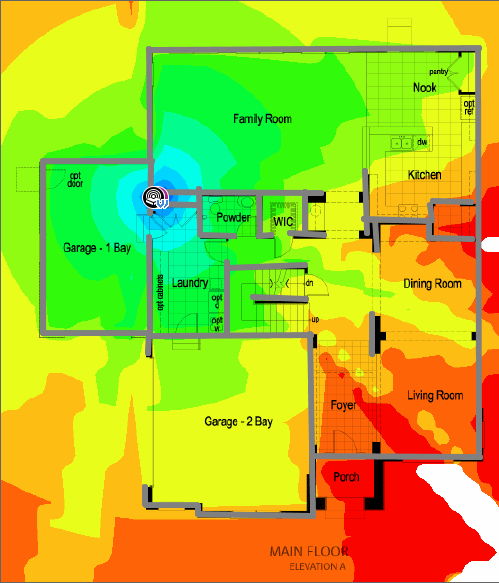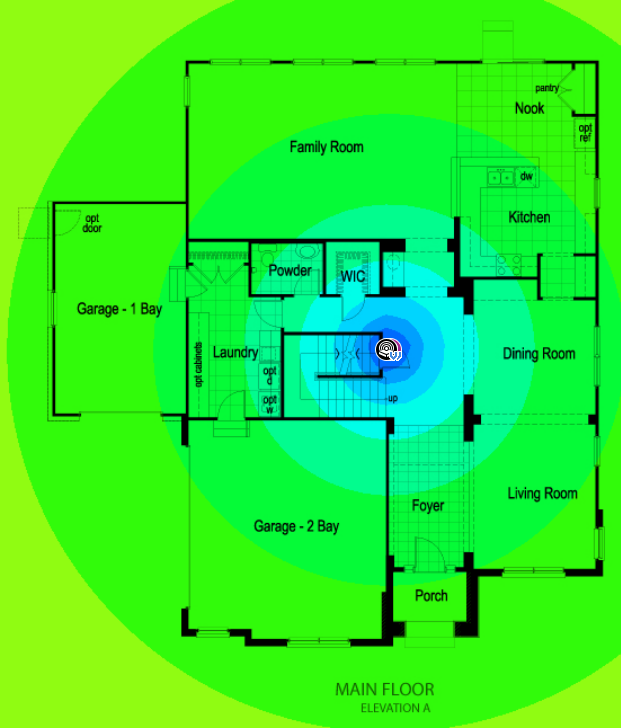 The above example shows what WiFi signal strength would look like with and without building walls. The red colors represent a signal strength too low for good WiFi connectivity. To achieve a good connection, WiFi has to overcome barriers and obstacles – some of which can't be eliminated by simply purchasing a new wireless router.
Source: https://www.metageek.com/training/resources/dead-spots-slow-zones.html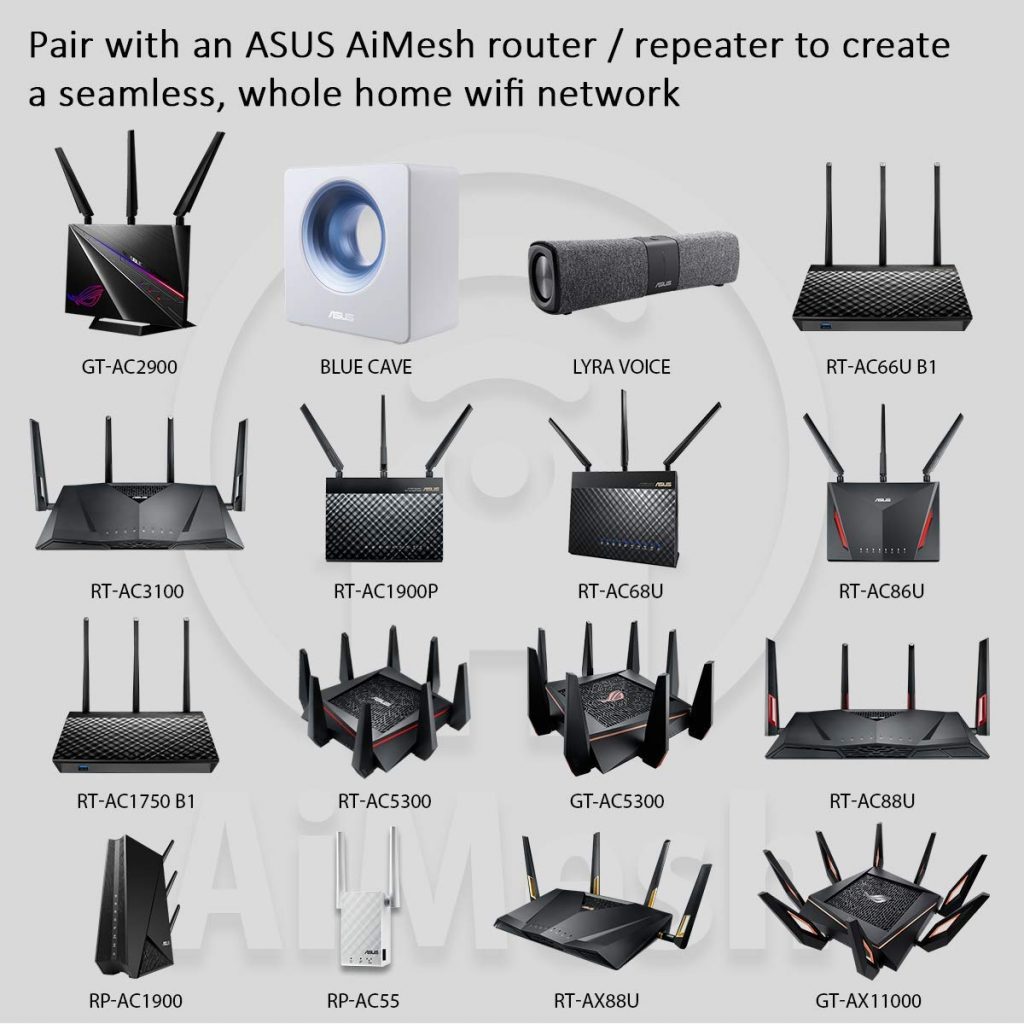 Nowadays, many router manufacturer has develop their own mesh system and app for easy setup and config in order to meet the specific usage of users. Like Asus from above diagram which shows the new Ai Mesh system which can be used widely in their new router system which may able to set up easily in one entire SSID for login and config.
"AiMesh is an innovative feature that connects multiple compatible ASUS routers to create a whole-home WiFi network. It's a flexible and scalable solution that enables you to mix different ASUS router models, so when it's time to upgrade your network, there's no need to get rid of your existing hardware. Whenever you need more coverage or want new functionality, just add another compatible router to your AiMesh network at any time." -https://www.asus.com/Microsite/AiMesh/en/
Other manufacturers like Tp-link which has still developed the HomePlug system which can transfer up to 1300Mps. Homeplug network system is a good network system especially in the situation of the thick walls which may not easy to let the WiFi signal pass through. However, the HomePlug network system mainly relies on the strength of your electrical cabling system which the performance can be impacted by home power usage.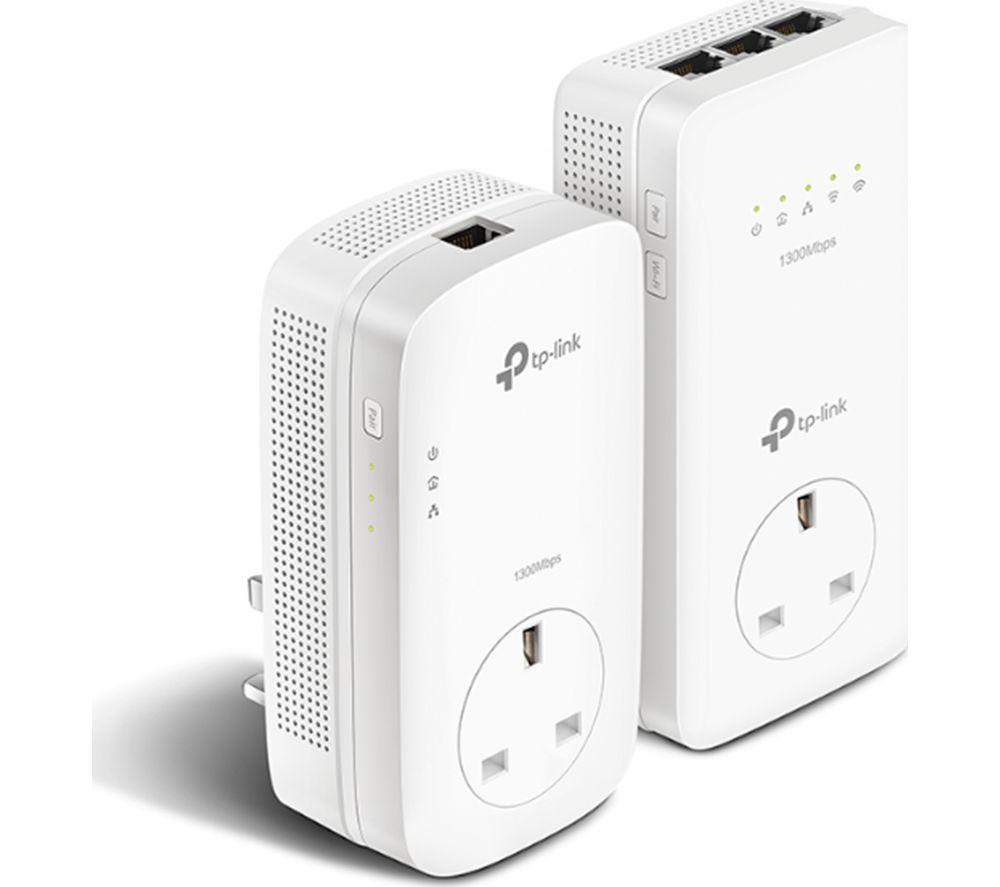 Some organizations like airports or shopping malls, they install the "AP" access point for widening the coverage but the wifi speed is doubtful and diminishing. GBE sees these issues and enhances our tenancy experience by enriching the wifi coverage INSIDE the apartment with the latest technology like mesh WiFi system and HomePlug network system which sounds common but tricky to utilize. This does demand some local and in-field commissioning and testing for gearing toward most satisfaction coverage to each corner like bathroom, walk-in closet, powder room, and the most important is to cover the maid room too.